A turbulent year demands documentaries that shake the status quo.
by Michael Bergeron
Although the murder of Jamal Khashoggi occurred in October of 2018 the ramifications of his untimely death mirrors the corruption in high places so prominent in 2020. Two documentaries cover different aspects of the Khashoggi incident.
Nobody wants to watch a snuff film masquerading as non-fiction entertainment and wisely both films steer clear of the more horrifying elements of the crime.
It's not unlike the Werner Herzog documentary "Grizzly Man" where he listens, on headphones, to the audio of that film's protagonist Timothy Treadwell being mauled to death by a bear. "You must destroy this tape," remarks Herzog ripping off his headset. "This must never be heard."
Kingdom of Silence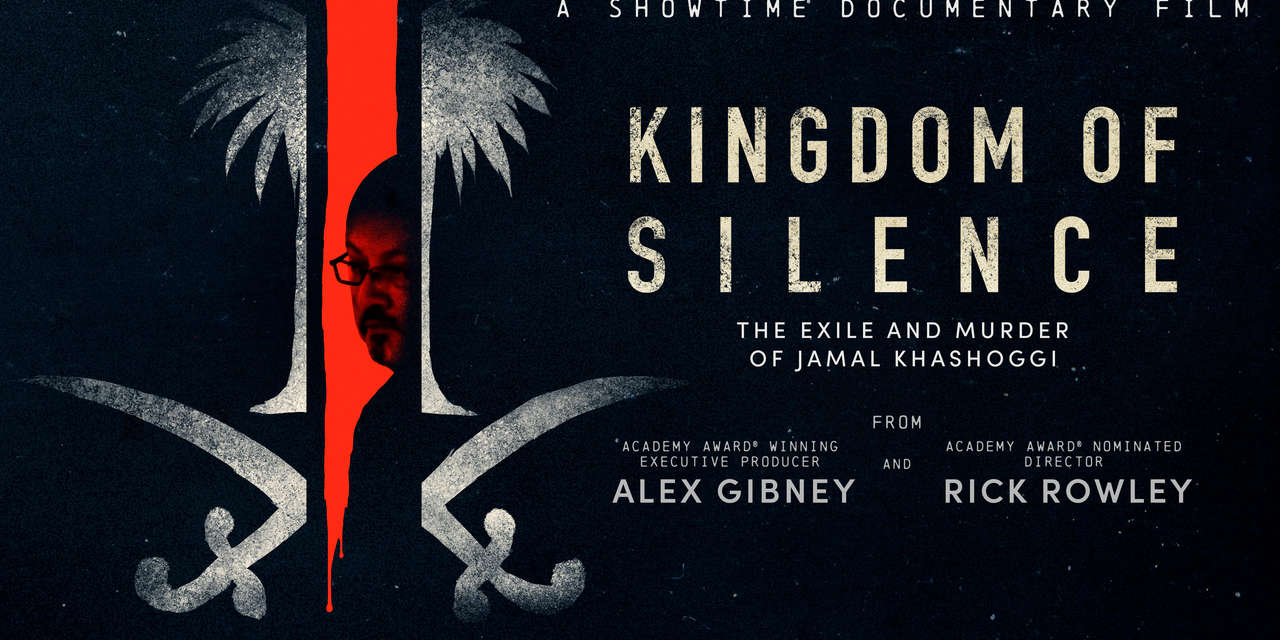 "Kingdom of Silence," currently available on Showtime, offers a concise timeline of Khashoggi reporting on world events. Starting with Russian aggression in Afghanistan Khashoggi was on the front lines using Osama bin Laden as a primary source.
Despite allegiance to his home country of Saudi Arabia his stance on incidents like the Arab Spring and the current Saudi regime forced him to leave his family behind.
Talking head testimony from diverse sources such as writer Lawrence Wright and career diplomat David Rundell go a long way in establishing the pros and cons of Saudi rule.
Even powerful members of the Saudi elite are not safe from the current King and more to the point Crown Prince Mohammed bin Salman.
"Kingdom of Silence" stops short of events following Khashoggi's murder yet offers a chilling reminder of the power of unchecked authority.
The Dissident
"The Dissident," opening in theaters on December 25, while telling much of the same story unfolds like an espionage thriller.
"In Saudi Arabia having an opinion is a crime," Omar Abdulaziz says directly to the audience. He then proceeds to reveal death threats against him even as he spills the beans.
Abdulaziz worked directly with Khashoggi as part of an underground coterie of internet bloggers who use Twitter as a battleground.
In Saudi Arabia the penetration of Twitter is over eighty-percent, however the government has their own network of blogging operative, with multiple handles, influencing what the people read.
Khashoggi's murder was taped by Turkish intelligence who'd bugged the Saudi embassy in Istanbul where it occurred. The transcripts were made available soon after to the world's different government analysis agencies. There's news footage of Republican Senator Lindsey Graham labeling the Crown Prince a killer. You want to cry out like Mark Ruffalo in a conspiracy movie: "They knew and they did nothing about it."
Khashoggi was strangled and suffocated then his body was dismembered and smuggled out of the embassy. A subsequent search of the premises by the Turkish Forensic Police reveals infrared photography of bloodstains and other biological evidence.
Certainly this footage is sensational but the filmmakers weave it as one of many plot points that depict a paranoid world where even the world's richest person's cell phone is hacked with impunity.
"The Dissident" shows the human side of Khashoggi. For instance his cat photo bombs one of his on-camera interviews and his smile is genuine. "The Dissident" also paints a portrait of a complicated man who guided his life in accordance with his moral convictions.
Director Bryan Fogel's previous film "Icarus" about Russian sports doping also unwound like a geopolitical thriller.